ISO Consulting Services
HCC Grp Ltd consult and provide unrivalled support to SME's and Corporate Client's throughout the UK for attaining the 3 key ISO standards which are:
BS EN ISO 9001
The Quality Standard

BS EN ISO 14001
The Environmental Standard

BS OHSAS 18001
The Health and Safety Standard
(to become ISO 45001)
Attaining ISO standards has become an important criteria for organisations to be able to establish their credibility and reliability as a supplier. These accreditations are achieved when independently validated via audit by a "UKAS" approved assessing body.
Companies choose this route either because they see the benefits of implementing and maintaining an effective management system to control their work activities or they are encouraged (and sometimes forced) by a key supplier to attain the necessary accreditation.
Following successful accreditation, HCC will then offer you an "Annual Support Contract" to enable you to retain your accreditation year on year and support with many items such as: Internal Auditing, Management Reviews, Pre-Audit reviews to conduct GAP analysis, Legislative Updates etc.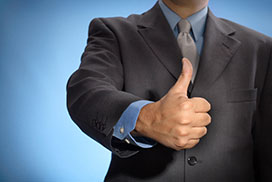 HCC Grp Ltd has supported mainly SME organisations, throughout the UK, for over 20 years. We have been instrumental in implementing and achieving the BS EN ISO 9001, BS EN ISO 14001 and BS EN OHSAS 18001 standards for over 200 organisations over that timescale with a 100% pass rate.

The Range of Industry Sectors
Although the Consultancy division's services are broad based in terms of the industrial/manufacturing and commercial/service sectors supported, the following is a list of some specialist sectors supported to date:
Rail Industry (RISQS Management systems / audits / MIOSH Safety Advisor roll, etc..)
Civil Engineering, Asbestos & Demolition industries Industry (including CDM compliance / competent person roll, etc.)
Engineering, Manufacturing & Recycling sectors (including the Steel Industry)
Stockist and Installation organisations across a range of sectors
Service organisations from Recruitment Agencies to Surveyors and Consultant Designers
Our support policy incorporated in every proposal submitted to a client is simple:
We give a budget cost for the full implementation project
No day rates rolling on and on
No travelling or overnight costs (unless specified as part of proposal and quoted at cost)
No extras at all for anything.
We will achieve implementation in the timescale we agree with yourselves
Providing your organisation holds up its side of the proposal in supporting the agreed implementation timescale. In most cases implementation and registration (i.e. the assessment) is within 3-4 months, usually system generation and implementation is 3 months with a month to audit compliance followed immediately by third party assessment and successful registration.
We guarantee that you will achieve registration to your required ISO standard(s)
Providing your organisation holds up its side of the proposal in supporting the agreed implementation.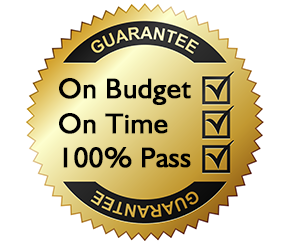 How much is it going to cost?
This will depend on many factors, the size and complexity of the organisation, how controlled their work activities are at present and what needs to be implemented to achieve compliance against the standards.
In most cases the support costs for implementation differ depending on the above circumstances. We will provide an initial "Free no-obligation" review to establish the factors involved with a written proposal detailing the services which will be required from HCC and outlines the action plan of the project and the associated costs.
This is a one-off, up-front payment which will cover you for a 12 month period from initial payment and then we will offer the Annual Maintenance Contract from the second year onwards as long as both yourselves and HCC are happy with the contractual relationship.
What's the next step?
If you are interested in us carrying out a free no-obligation review of your organisation to establish what is involved and what it would cost to achieve either or all of ISO 9001, 14001 & 18001 then please contact us so we can establish your needs, initially via a telephone call / email.
"Do it once; Do it right; That's the working ethos of HCC Grp Ltd and is the underpinning factor behind our success story. This working ethos has enabled us to achieve and maintain a 100% accreditation pass rate for ALL our clients within our service sectors"